FIRST CHOICE TRAVEL IS OPEN!
***Please note our temporary Summer office hours are
Monday - Friday 10am - 2pm******
Also available by email, text or appointment.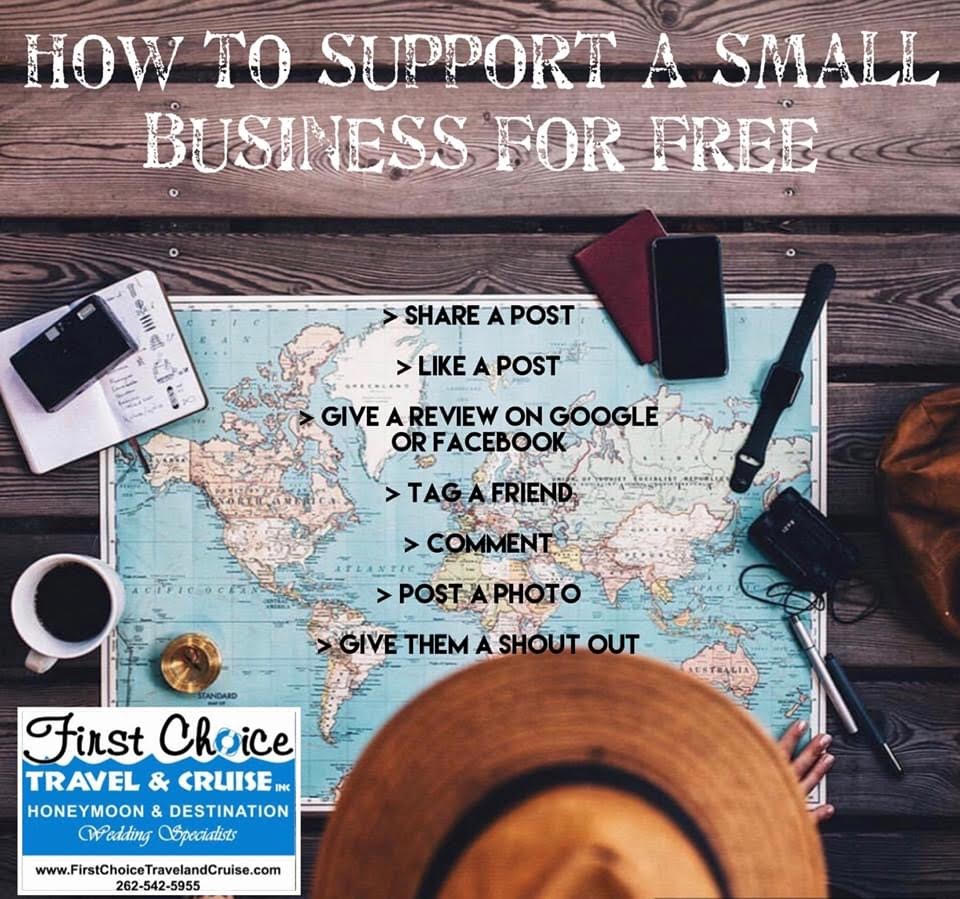 First Choice Travel Advisors are getting you ready to travel again:

Our Commitment to YOU! Thanks to your patronage, trust and faith in us, our office is open. Rest assured that our experienced team are prepared and we have been HERE for you when you really needed us!
Our commitment to our client's happiness and well being is our #1 priority!
FIRST CHOICE TRAVEL & CRUISE IS A FULL SERVICE TRAVEL AGENCY! WE DON'T JUST SELL CRUISES & HONEYMOONS, WE WANT YOU TO SEE THE WORLD! ​

Since 1991 First Choice Travel & Cruise has been considered your Best Choice - #1 Travel Experts in Milwaukee, Waukesha, Brookfield, Racine & Walworth County, Wisconsin and the U.S. with the most experience in successfully assisting couples and their families with CUSTOM DESTINATION WEDDINGS , HONEYMOONS, Anniversary and Exceptional Vacations!
ONE-SIZE-FITS-ALL ... doesn't always work!

FCTC Specialists love working with our Brides and Grooms, Families and every couple on the most important trip of their lives! In an age where almost everything can be booked online it is nice to see that our Destination Wedding & Honeymoon Specialists are important, needed and viable.

​Don't take our word for it, see what our VIP Travelers, Honeymooners, Destination Wedding guests and Families have to say! Our Guest's Testimonials tell it the best!
Our valued clients don't stop traveling with us when the Wedding or Honeymoon is over. There are always special milestones to celebrate. We build relationships that last a lifetime!
We are always here for you when you need us!