JAMAICA WEDDINGS BY FIRST CHOICE TRAVEL AND CRUISE!
A ROYALTON NEGRIL WEDDING FOR SHELLEY AND JOSH!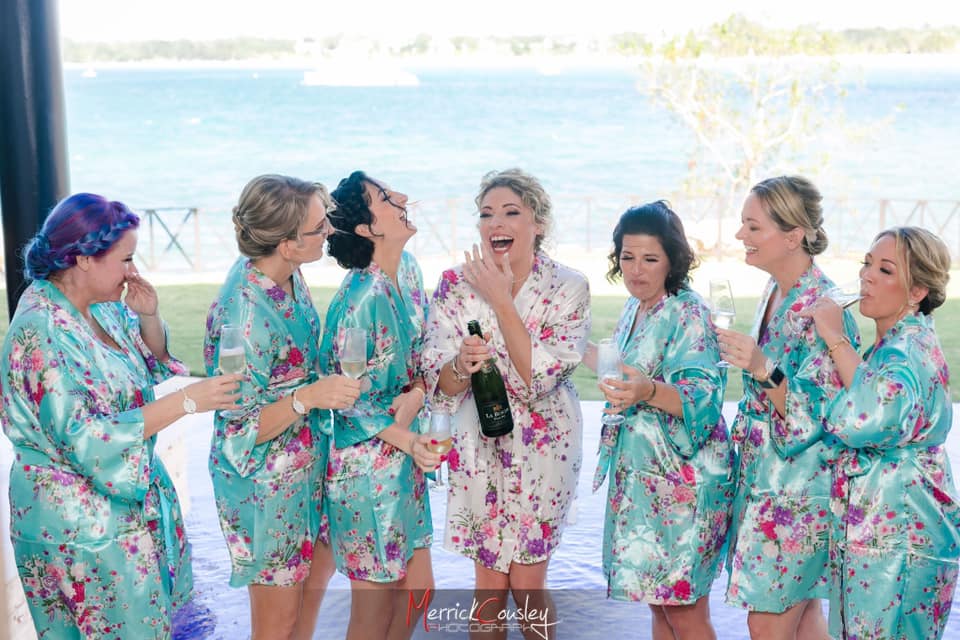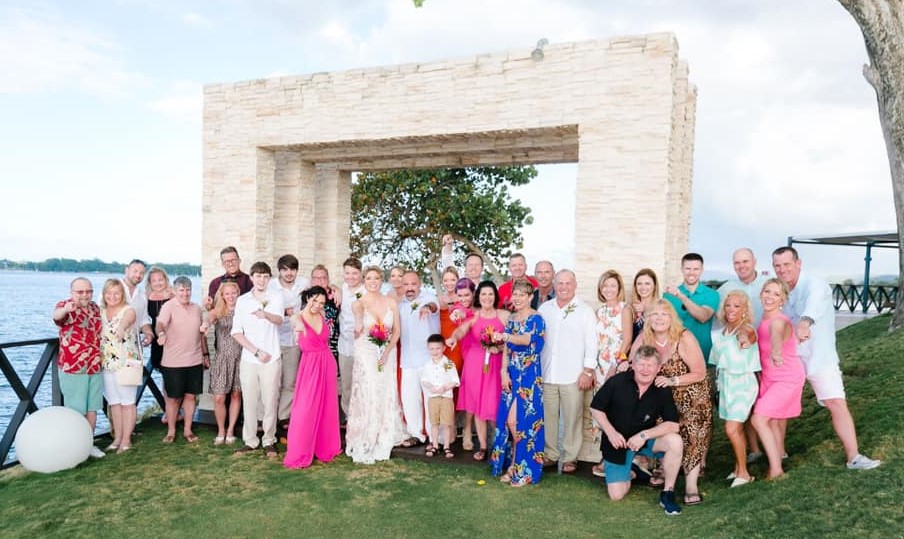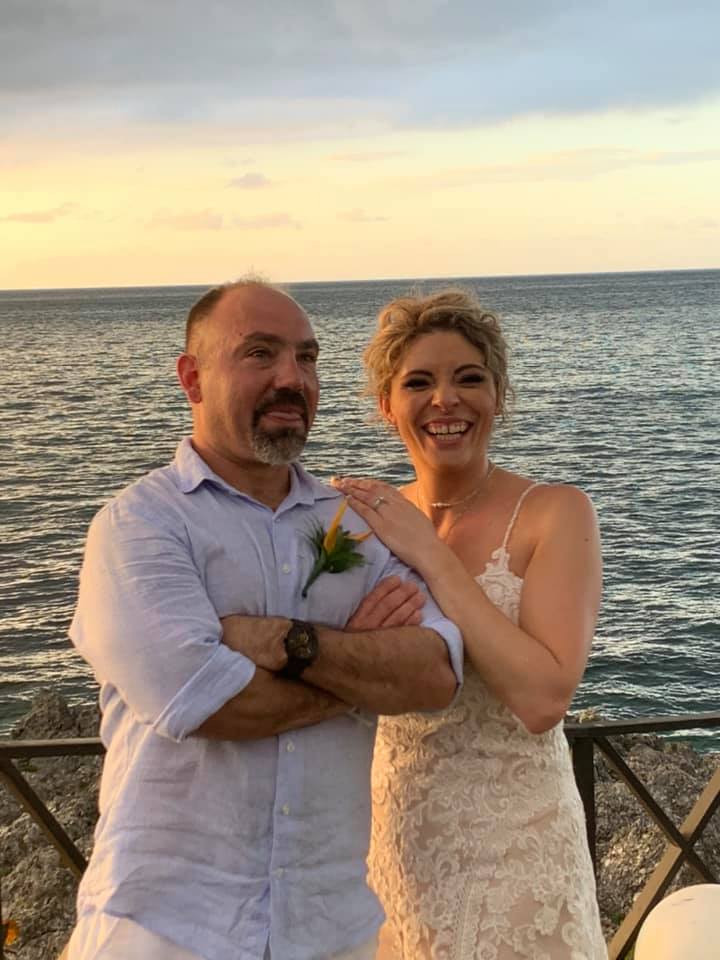 Hello Gayle,

Now that the after trip rush is over I just wanted to thank you for everything! It was an amazing trip! I truly can't wait to go back!! It's so hard being back here after a week in paradise! My dad would've absolutely loved it. I truly believe everything worked out the way it was supposed to, we were meant to be in Jamaica 🇯🇲
️ for our wedding!
Thanks!
Shelley
RIU NEGRIL WEDDING for Amy and Jeremy
An Amazing Jamaica wedding with their friends and relatives at the RIU NEGRIL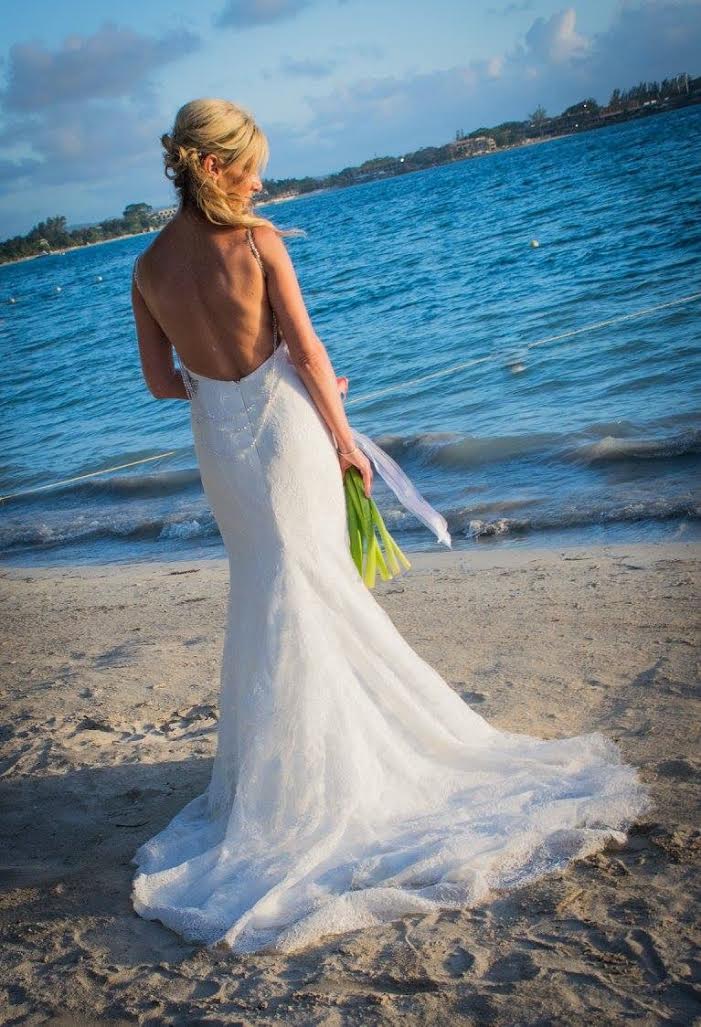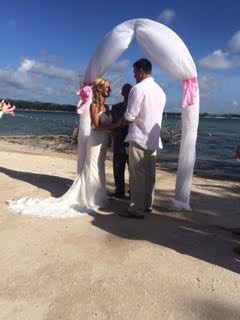 Hi Gayle,
I can tell you that we took over the resort the first few days we were there. It was quite the party! Overall, everything worked out great. We were both a bit nervous about having someone else plan all the details for the wedding. However, Dionne and the folks at the Riu did a wonderful job. The day couldn't have gone any better.
Everyone enjoyed themselves and the folks who hadn't been to Jamaica before really enjoyed it. The group hung out together for the majority of the week. We did do a booze cruise on Monday and had the majority of the group go (Snorkeling, Rick's and Margaritaville). Amy and I both jumped at Rick's and it was quite the party on the way back. I don't think the boat crew knows what hit them. We drank them out of beer and rum. We proceeded to drink the pool bar out of Vodka and Gin as well.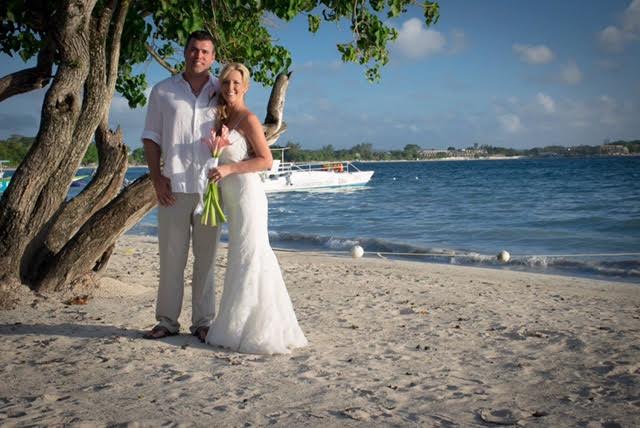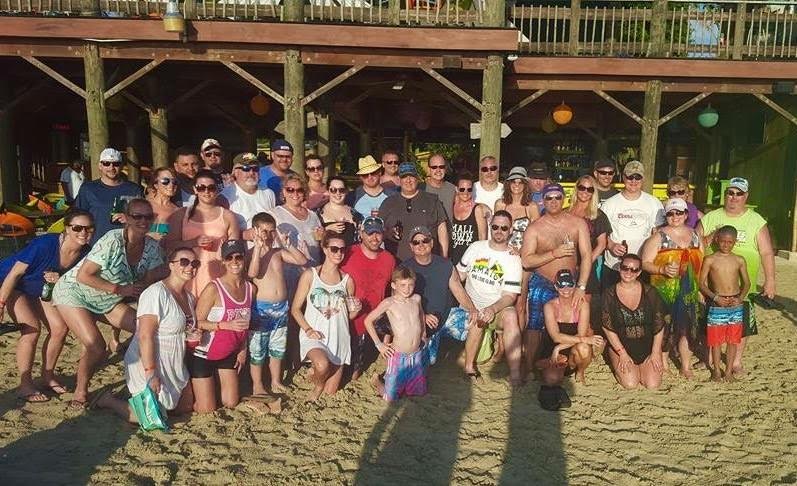 Appreciate all the help setting up the wedding and organizing our crazy group. Everyone had a great time and I'm sure the stories will continue for months / years to come.

Jeremy
The wedding was held at the beautiful RIU Palace Tropical Bay!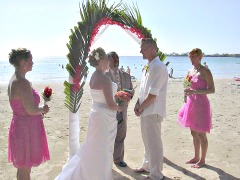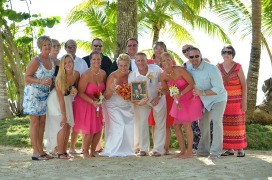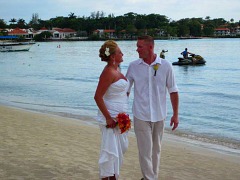 Gayle, The wedding was absolutely gorgeous, and the new wedding coordinator stepped in from Ocho Rios, she did a fantastic job, her name was Keisha. The wedding itself was absolutely gorgeous!! We had an AMAZING time!
Our wedding was beautiful and memoriable! We all had such a great time!
Jamie and Tim -
"Beautiful wedding and Trip!! Thank you Gayle and Gesica!!"
Sandals Royal Caribbean
From the Mother of the Bride!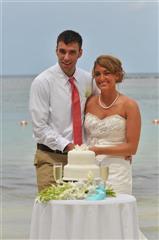 Hi, Gayle~

The wedding was beautiful -- they did an awesome job! We ended up moving it from 4pm to noon due to the daily rainstorms that came through in the afternoon. The wedding coordinator was great and she took care of every detail. We were very impressed with how smoothly it went. The photographer and videographer were both wonderful to work with and we are thrilled with the pictures and video.

The resort was very nice. The staff was friendly and helpful. There were a lot of options for meals; however, the food was probably average, at best. Our rooms were nice - clean and close to the beach. Merle and I had an issue with our shower.

The entertainment was good and everyone had a lot to do. Merle and I did not go on any excursions - we had people coming in on several days, the wedding rehearsal dinner, wedding, etc., so we stayed at the resort. Had fun trying the paddleboards, kayaks, etc. We also really enjoyed the private island bar and pool. I know Luke's family did some excursions and were very happy with them. Tahnee & Luke went to the Dunns River Falls and had a great time.

Overall, we were very pleased. The most important part of the trip was the wedding and it was perfect!

Thank you, Gayle, for your help with everything. I know we had a couple of bumps along the way, but it turned out great! We will definitely be in touch when it's time to plan our next big adventure!!!
Thanks, again~
Dana
Beaches Sandy Bay

Congrats to Zoe and Greg. They were married at BEACHES Sandy Bay this past June!
"Here is a picture from our wedding. It was fabulous!"
Zoe and Greg Lecher
Grand Palladium was the setting in Jamaica for Kim Brown and Christopher Smith's wedding!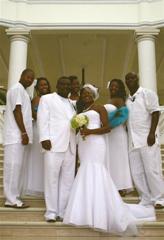 Thanks Pat Weber for helping book all 39 guests for our wonderful wedding at Grand Palladium Jamaica Resort & Spa
Love, Chris & Kim Smith
RAEANNE AND KRIS FROM INDY GET MARRIED AT BREEZES RUNAWAY BAY
Hi Gayle,


Our entire group had a blast. We can not wait to go back!! The wedding turned out fantastic and all of the staff was very accommodating. The weather was great even though it rained a couple of times but we were not bothered by it one bit! We didn't end up going on any excursions.....mostly hung out at the beach and swim up bar area! I could not have asked for a better trip!! My friend is working on a disk with all of the wedding pictures (he was our personal photographer). We have a great group picture so as soon as I get those I will forward you a few pictures.

Thanks again for everything!!! Have a wonderful holiday!!

Raeanne
Click here for more beautiful pictures of Raeanne Eller and Kris Jordan's Wedding!
BREEZES RUNAWAY BAY WEDDING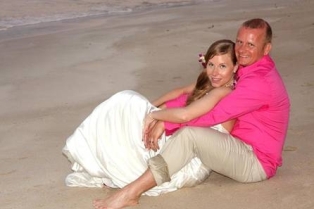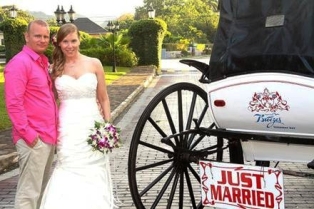 Tana, I just wanted to touch base with you to let you know that we had a fabulous wedding and vacation. We would really like to go back next year, for our 1 year anniversary!
Really, we had a fabulous time and I can't thank you enough for all your help!!
Thanks again,
Emily & Chad

SANDALS NEGRIL was the location chosen by Rick and Lori Berndsen for their wedding!
Our guests loved Sandals. We all liked our rooms. The staff their was very
accommodating. We're all hoping to return there soon.
Thanks, Lori
A Sandals Negril Wedding for Kurt and Adele Kujawa
Mother of the Bride Cheryl says:
It was wonderful! The resort is beautiful, we had a blast in the main pool everyday, the food was delicious in all the restaurants and the drinks of the day were quite yummy! Everyone had a great time!
Cheryl
BRIDE ADELE SPEAKS OUT:
Hi Gayle-
We had a fabulous time in Jamaica! The wedding and all of the staff were wonderful!! All of our guest had a blast! They gave us the champagne reception for everyone also which was a nice little bonus!
We weren't expecting it, but it was set up so nicely and a nice time for our guests to cool off a little after they sweat their buns off during the ceremony. Kurt and I are already planning on going to another Sandals in 5 years-maybe Bahamas or a different city in Jamaica. (the whitehouse looks awesome!!)
Thank you for all of your help along the way. Everything worked out perfectly just like you said it would.
Thank you again,
Adele Kujawa

BEACHES SANDY BAY WEDDING
The wedding went great! It was beautiful, Jamaica was amazing, and our resort was wonderful. The people were incredibly friendly and took care of everything we needed. It was overall more than we could've ever asked for. Everybody that came down with us had a blast! Thank you so much for your help, it was a wonderful time had by all!
Hi Gayle!
I just printed the pictures of the wedding last night! The wedding was lovely and an amazing celebration! One thing I might warn couples booking int Jamaica for an outside ceremony, IT RAINS EVERY DAY IN THE AFTERNOON IN JAMAICA! Amanda's ceremony was scheduled for 4:00pm in the gazebo. Sure enough it started to drizzle and by the time they said their vows we were all in the gazebo due to the downpour! It passed over quickly and we were able to enjoy a lovely beach reception.
The resort was nice. They did anything they could to accomodate us. The rooms were clean, modern and decorated very nicely. I would not recommend Beaches-Sandy Bay unless they are accomodating young children. Our entertainment most of the 4 nights we were there was Sesame Street characters and a clown. The entertainment group was very professional and did an amazing job!
We set up a snorkeling date through the resort. It was by far the best snorkeling I have done!!
Thank you very much for helping us with our travel plans! It was a great time with great friends!
Jane Hilycord
Beaches Boscobel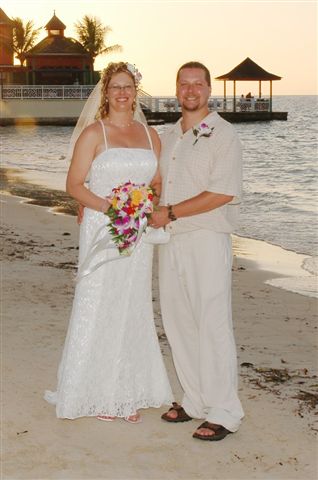 Tana,
I want to let you know that I would not change anything about my wedding in Jamaica!!!! It was all I could ever Imagine & then some. I was VERY impressed w/ Beaches Boscobel. The staff was very nice and accommodating. We had no problems at all having all of us sit together at meals at the Restaurants. We did upgrade our room to right on the beach. It was the perfect time of year because it was not that busy.
Thank you for all your help and assistance!
John and Kristie Lecher of Waukesha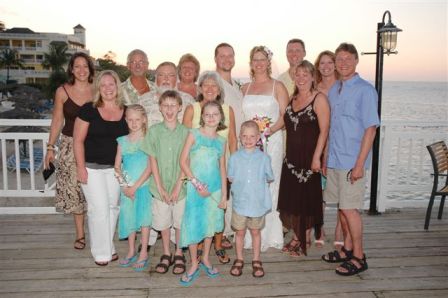 FONTANA / BECKER WEDDING GROUP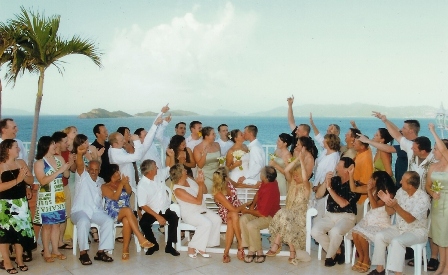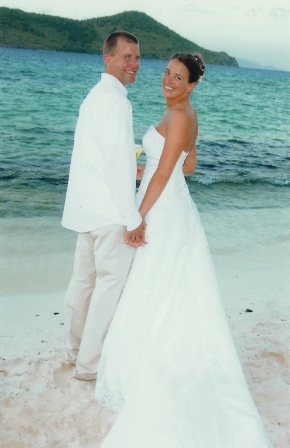 2nd Picture is the happy BRIDE AND GROOM...JARROD and DANIELLE BECKER
Tana.... thanks so much for all of your help. My wedding day was perfect and it is a day I will never forget.
JARROD and DANIELLE BECKER of Menomonee Falls

RIU NEGRIL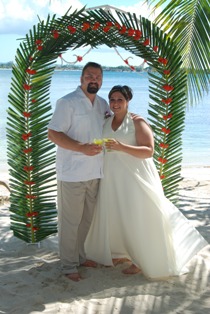 Hey Gayle,
Yes, we are finally all settled back here at home. It has been a crazy few days since we got home. We had a wedding reception at my parents house last Saturday the 25th, so we had 2 days after we got home to finish prepping for all of that. But, everything went wonderful and we had such a great time in Jamaica. The wedding was exactly what we had wanted, although the resort tried to get me to buy the most expensive wedding package again. Other than those minor things, it was perfect. The temps were nice and hot, upper 80's....it was wonderful. We did some extra tours, a sunset cruise on a catamoran and a shopping trip into downtown Negril and some other stuff. Other than that, hanging out by the pool or ocean side was all we wanted to do....haha, I guess that's what a vacation is all about though. I loved the Jamaican people, they are so warm and inviting and a lot of fun to hang out with! I can't wait to go back!
Thank you so much for all you did with the entire planning and everything. It worked out great and we have so many wonderful memories from our trip! Thank you again for everything and setting us up with a great resort for our wedding!

Tianna Kliewer (haha...still not used to my new last name!)
Ps....the hotel upgraded us to a ocean-side room on the top floor (3rd floor) at no charge when we got there. I never even had to ask.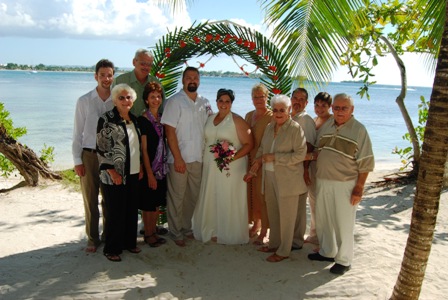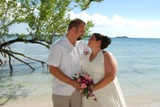 Mother of Bride ...Jeannie Cruz
Jeannie told Gayle that her daughter Tianna Lopez and Mark Kliewer's wedding was beyond beautiful. A DREAM COME TRUE! The wedding was gorgeous and everyone had a good time. The wedding was at the Riu Negril in Jamaica.
RIU NEGRIL
WEDDING AT THE RIU NEGRIL...ORIGINALLY SCHEDULED FOR THE RIVIERA MAYA-- we can make things happen!
THE GROOM SPEAKS OUT ABOUT HIS WEDDING!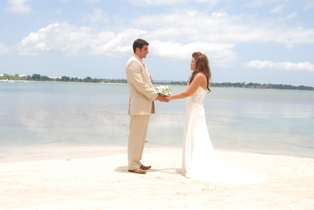 The resort was beautiful, the food was great, the lunch buffet was only ok but it didn't matter because they had a Jerk Hut there that I ate at for lunch everyday that was absolutely delicious!!! The location in Bloody Bay was even nicer then on the 7 mile beach (in my opinion). The dinners were great we ate at the two nicest restaurants for 3 of the nights. I mostly had the steak for dinner.
We did alot while we were there. For the first night me and Jennie just chilled and watched the entertainment w/ a couple we had met from the New York area. The second day we tired to get on a snorkel adventure w/ the couple from NY but we couldn't so we went to Rick's via cab and then we finished off the night w/ Alfred's and a little reggae music. (Rick's was beautiful, Jennie and I tried to catch a sunset while eating dinner but to no avail it go cloudy). No worries Mon!!!
The next day our crew came and it was another day of beach / pool / booze :)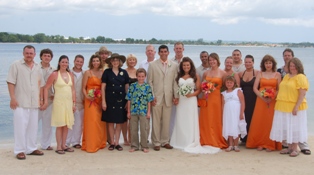 The day after that we scheduled the booze / sunset cruise and it was a Wonderful time, the Jamaicans on the boat were some of the coolest I had met out there. It was quite a trip having to swim from the boat to Rick's but some of the guys from the boat helped us swim over there w/ the life vest. When we got there some of us jumped off the cliffs. ( I only did the small one, but it was still fun). The music on the boat was great the atmosphere was terrific.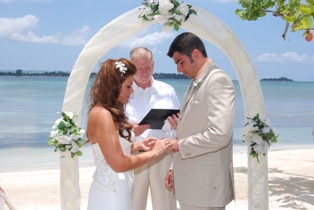 The day of the wedding was great. Definitely the best day of my life. The place in the resort were we held the wedding was perfect it was a little spot right on the beach and it was gorgeous. Not too overcast and sun was out maybe a little too hot. The only problem was that the nightclub was not open, because they allow the wedding party to go there and dance / party for a couple of hours but it wasn't open on Monday. Oh yeah one more thing I had lost my ring in the ocean on the wedding day after the wedding so make a note and don't be a bonehead like me and take your ring off before you get in the water!!!
For the rest of the trip it was low key we went to the Jungle on Saturday night, Alfred's one more time on Tuesday and Jennie and I did some snorkeling on Wednesday. We did jet skiing twice and it was awesome!!!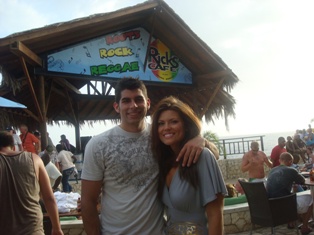 I have been on many trips but this was definitely the best of my life and can't wait to do it again. We were already talking how the group wants to do something like this every two years, maybe not everyone will be able to but I know I will want to go for sure.
The only knock I have on the trip is that the hotel seemed a little unorganized If this is all I have to complain about then No Worries Mon!!! I will never stay at anything less then a 5 start resort and the entertainment was always going on, there was always something to do at the resort, either sports, games, or shows.
It was beautiful and I thank you a ton!!!!
Well Mike pretty much said it all! It was amazing, and everyone had a great time. We didn't have any problems with anything really. We did take a shopping trip to the city and that was a little scary with the people hustling us a little bit for our money. Oh, when we got to the airport to fly to Jamaica, they told us our seats were taken. But they ended up putting us in first class, so that worked out perfectly!
I would definitely love to go back there again, we were really sad to come home and we miss it already. The people there are so friendly and accommodating and they are fun to be around. We met a lot of awesome people from all over the world at the resort too. It was so nice and peaceful to lay by the ocean every day and enjoy the scenery.
I wouldn't have had my wedding any other way, we got a few days of fun with our family and friends instead of one day that flies by!
I know we went through a lot with switching from Mexico, but I think it turned out great and I am glad it worked out this way instead. Thank you so much for all the hard work you put into this for us, and for recommending a fabulous hotel! We saw many of the other hotels/beaches around that area, and this one had the largest beachfront and the most people on it from what we could see.
Jennie

AN AMAZING RIU NEGRIL WEDDING FOR NICK AND NICO WARAKSA
Hey Gayle,
Wow.. . quite the trip.. . I think I'm actually still in Jamaica.. .
Thanks for all your help in getting everyone there. It was a truly magical time and I believe the sentiments are shared by every person that went :)

thanks again Gayle, we would love to meet in person sometime.

~ nick ~
Hi Gayle,
everybody was perfect and happy with everything,we could have not choose a better place,nick and i will stop by you, we want to meet you in person,
lot's of love
nico
xoxo
Check out these exciting pictures of the Nick and Nico wedding!
RIU PALACE in Negril, Jamaica
Lindy Wroboleski and Richard Mueller were married at the RIU PALACE in Negril!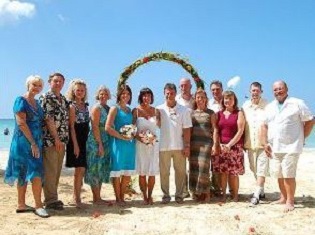 Jamaica- Riu Palace
Hi Pat,
I attached a picture of our group that traveled the end of October to Negril. We had such a wonderful time, everyone did! Thank you
Thank You, Lindy and Rich Mueller
RIU PALACE TROPICAL BAY in Negril, Jamaica
Randy Brodzeller and Angie Pace at their Wedding at the Riu Palace Tropical bay in Negril Jamaica!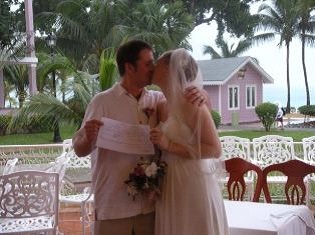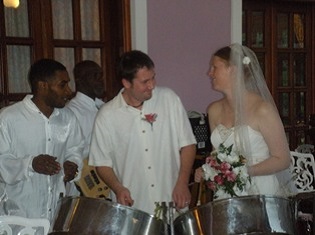 The Aunt of the groom speaks out:
Patti
Here are a couple of pics from the wedding. I can not tell you how wonderful I think a destination wedding is - should I ever find Mr. Right -
you'll be planning mine! What a stress free way to get married. It was great seeing ya last night and have fun at the wedding show!

Chris
A comment from the grandpa who attened the wedding in Jamaica at the Riu Palace Tropical Bay
Pat, I wanted to thank you for arranging a most wonderful trip to Jamaica. Every detail was superb from the Wedding to the Accomodations. The location and the Riu Palace Hotel was perfect. I know that every one in our group had a most wonderful time. I hope you have a very Happy New Year.
Jack Kemper
Riu Ocho Rios in Jamaica
Pictured below is Kurt Atchison and Mrs. Megan (Talbot) Atchison from Waterford Wisconsin along with the minister at the Riu Ocho Rios in Jamaica where they were married. Family and friends joined them from all over the country! Megan said it was beautiful. Perfect for the kids who attended and for the whole family. Everything was taken care of. The bride had no worries! The weather and atmosphere was GREAT!!!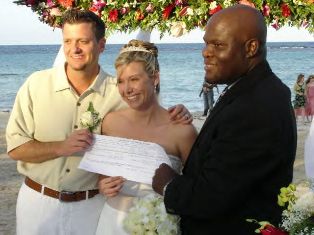 Brother of the groom speaks out!
A great time was had by all! Being at a wedding makes things different from a regular vacation. We did play a round of golf at the Sandals course. Snorkeling was awesome right at the resort.
On a scale of 1 to 10, I rate the Riu a 9, and the overall experience an 8. The trip from the airport to Ocho Rios still leaves a lot to be desired.

Thanks,
Ken Atchison
Cypress, Texas
Please don't leave the most important day of your life to chance. Ask for a Destination Wedding Specialist who is experienced in making those dream weddings happen. Your wedding memories will last forever!