MAUI WEDDINGS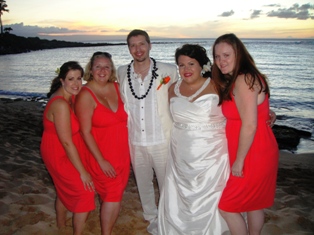 WEDDING AT THE ROYAL LAHAINA IN MAUI
Hi Pat...
Sorry it took me so long to get back to you but I have had a lot on my plate since returning from Hawaii. WE LOVED OUR TRIP!!!!!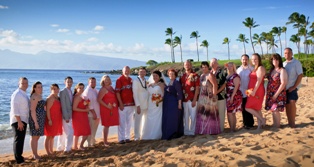 It was so amazing and we took about 1500 pictures:) Didn't want to get on the plane to come home.
We loved Kauai and it was so picturesque but we feel in love with Maui, and not just because thats where we got married. My new favorite place on the planet.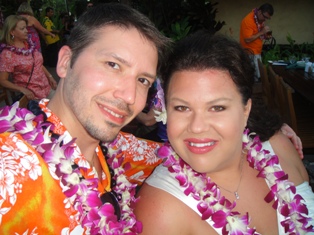 The Royal Lahaina was great to us and can't wait to return to it. Price wise it was on the money but what I loved was that is was a Hawaiian Hotel, not like the other resorts that were gorgeous but just looked like hotels that happened to be in Hawaii. The beach was spectacular and that place made me the most relaxed I have been in a long time. The only issue we had was that some of the guests started out in the cottages and they were AWFUL but the issue seemed to be taken care of immediately. We had a fabulous ocean view room but upgraded for a decent price to the big Lanai Suite for our wedding night and the following 3 nights in Maui. AMAZING ROOM!!! I'm glad I waited and upgraded there cause they offered me a great price as we were a wedding couple.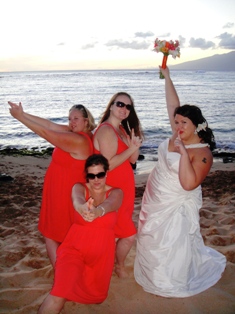 Joe and I had a celebrity sighting in the Kauai airport. Ran into Diane Lane and Josh Brolin. The Sheraton in Poipu was a pretty resort and a great location on the island. We did alot of hiking to waterfalls and did an incredible tour of the NaPali Coast by raft and saw dolphins, turtles, rode under waterfalls, snorkeled with turtles. I can't say enough good things about the trip or about how smoothly everything went for us. We had a nice dinner at the Koa Kea Resort in Poipu one night and it was gorgeous so we may splurge and try staying there the next time we make our reservations with you when we go back:)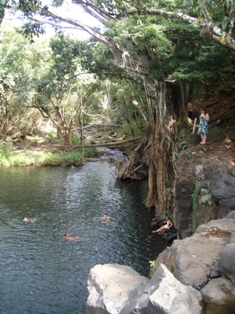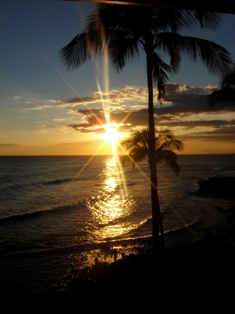 Our wedding was everything I could have asked for and more and Sandra was wonderful. I can send you a picture later of one of some of the professional pics from the wedding as I am waiting to get them in the mail, but I have attached some that we took from the wedding and the trip in general.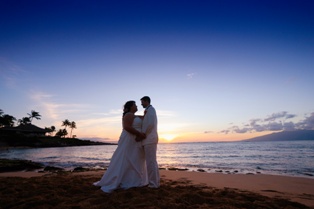 Thank you so much for helping us plan the wedding we dreamed of and the trip of a lifetime.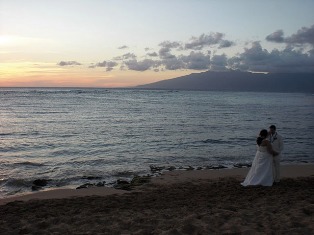 We got my professional wedding photos back from our October wedding and they turned out amazing.
I thought I would share some with you since they looked so great. I keep looking over them and remembering how warm it was. I can't wait to go back...especially now with snow in the forecast. :)
Thanks again for all your help Pat,
Lisa and Joe Brooks
AN EXCITING WEDDING IN MAUI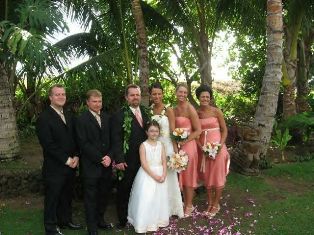 Jennifer Schmit and Scott McHenry were married on the beautiful island of Maui!
Guests flew in from all over the midwest to witness the nuptials which were held off property. Most of the wedding party and guests stayed at the Royal Lahaina resort. Everyone enjoyed the wedding and their wonderful stay in paradise!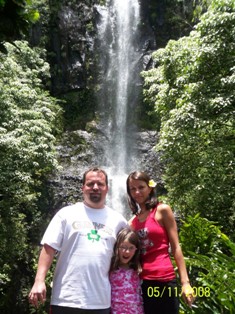 There are more reasons to have your wedding in Maui! Look at all the fun things there are to see and do while in Hawaii!
A wonderful Destination Wedding at the Aston Kaanapali Shores in Maui!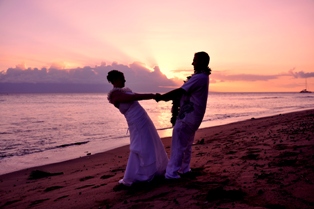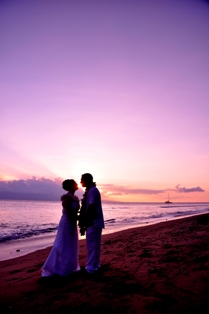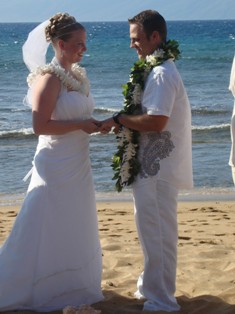 Tana helped Tracy and Jim Kleppe with their Hawaiian Destination Wedding at the Aston in a great location in Maui. The Kaanapali area is one of the most popular spots in Maui, beautiful location for a wedding.
For more information on WEDDINGS IN MAUI or HAWAII contact , , or or 800-896-4360 or 262-542-5955