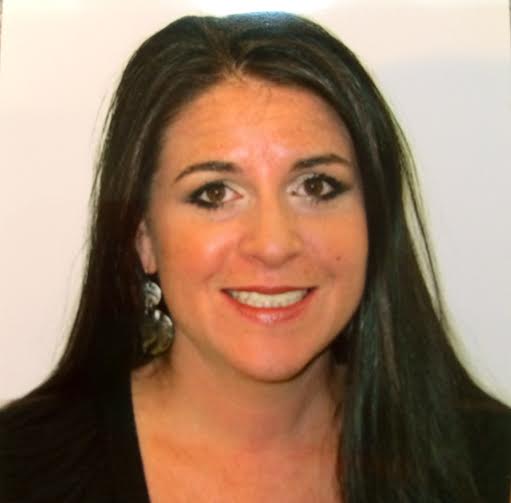 Gesica Zelechowski is our Communications Coordinator. She is our resident social media expert, including marketing, promotions and back office management. Gesica has a friendly, bubbly personality that she brings to the office every week. Gesica also works on our company newsletter, other social media opportunities along with facebook. Her decorating skills at the office have brought us many compliments every day. Come on in and check it out. You might be surprised to see yourself on our wall with all our other MOVIE STAR travelers!

Ges says, " I was fortunate enough to have experienced traveling my whole life! Some of my fondest memories include the mother - daughter/ deer hunter widow trips, shopping trips to Canada, New York, California & Florida, Cruising with the cousins, Christmas in Hawaii and special occasion vacations. I have traveled to many parts of Mexico (Puerto Vallarta, Riviera Maya, Cancun, Acapulco, Cozumel) and cruised most of the Caribbean, Italy, Spain, explored Jamaica, Punta Cana, New Zealand, and Alaska!
I love what I'm doing and it would be my pleasure to have the opportunity to make your dream vacations come true. When you want a break from the ordinary and want to discover the extraordinary world of travel please give me a call or shoot me an email.
Destination Specialist:
Travel Specialist:
Certifications/Awards:
Certified Kiwi Specialist

Disney College of Knowledge Graduate

Sandals and Beaches Certified

Jamaica Travel Specialist
More on Gesica's trip to New Zealand, ITALY Adventure, Family trip in Mexico. Contact: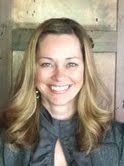 Lisa is not new to the travel industry and has worked in travel since 1995. Lisa is our "Family Vacation Specialist"! Lisa enjoys travelling with her husband and 3 children on vacation every year.
I might also add that she has travelled the globe – many times! Starting in the United States, she has visited Las Vegas, California, New Orleans and Florida. She really loves Jamaica with many visits all over the island. Some of her favorites are Sandals, Breezes and some of the newer properties there. Mexico is another favorite like Riviera Maya, Cancun, and Puerta Vallarta. She has been to the Riviera Maya, Puerto Morales and Cancun and loved the the El Dorado and Azul properties. Lisa has cruised on Carnival Cruise Lines and Royal Caribbean. As you can see Lisa is quite the traveler! You will love her bubbly personality and won't be disappointed in her great service!
Destination Specialist:
Riviera Maya / Cancun / Mexico
Travel Specialist:
Certifications/Awards:
Disney College of Knowledge Graduate

Sandals/Beaches Certified
Lisa's Iceland Adventure and more.... Contact:
Nikki has been with us since 2016 and not new to traveling! Nikki has had the pleasure of traveling to many parts of Europe; including Italy and France a couple of times. Spain, Portugal, Greece (partly on a cruise), England, Scotland, Austria, Czech Republic, Hungary, Germany, Monaco, Switzerland, day trip in Kusadasi, Turkey. Most of the Europe Nikki has experienced were on guided tours along with partial trips without guides.
Cruising the Bahamas, Jamaica and Mexico on the Western Caribbean were exciting. Nikki has been all over the US states including Florida (Tampa, Orlando) Nevada (Las Vegas), California (LA), Tennessee (Nashville, Gatlinburg), Alabama (Birmingham & Huntsville), Texas (Austin), New York & Philadelphia. She really enjoyed visiting Disney World and have been there quite a few times. She just returned from Orlando and Disney recently with the Disney Specialist program so she has all the answers you need about what is new with the MOUSE!
Since Nikki has been with First Choice Travel and Cruise she has visited Jamaica, Punta Cana, Cancun, Riviera Maya and Cozumel!
Nikki was in Paris and Bordeaux on a Uniworld River Cruise. She loved the cruise and visiting France again! She can even speak a little French, who knew??? Ask her about her river cruise experience.
With a passion for traveling, Nikki loves sharing and would love to help you turn your travel dreams into reality! Please allow me the opportunity to assist you in planning your next vacation.
Destination Specialist:
Travel Specialist:
Certifications/Awards:
Disney College of Knowledge Graduate

Sandals and Beaches Certified

Jamaica Travel Specialist
Nikki's Disney Adventures, River Cruise! Contact:
Bianca Yetzke is one of our newest stars and has joined the team in 2019 with plenty of energy and motivation. She has visited many Caribbean and Mexico vacation destinations such as Jamaica, St Thomas, the Dominican Republic, Bahamas, and one of everyone's favorties Riveria Maya!
Bianca has also traveled to many cities in the US. She recently visited DISNEY with her family and also enjoyed a fun trip with her husband and friends in Punta Cana!
Bianca is a joy to work with. Very motivated, funny (great sense of humor) and says she loves her job!

Destination Specialist:
Cruises

Caribbean

Mexico

Disney World

Jamaica

Bahamas
Travel Specialist:
Cruises

All-Inclusive

Couples

Honeymoons

Adventure

Family
Certifications/Awards:
Disney College of Knowledge Graduate

Jamaica Travel Specialist

AM Resort Specialist

Globus Specialist

Viking River Cruise Specialist

Uniworld River Cruise Specialist
Contact:
We are excited to announce that Erika Gruendel is our newest rising star! She is new to the travel industry but makes up for it with her energy and motivation. Erika has always loved to travel and decided she wanted to share that love and passion with others.
If you have been thinking about planning a trip or know someone else thinking of traveling, First Choice Travel and Cruise is a great place to start. The world of travel looks very different now than it did two years ago. COVID-19 and the pandemic changed the way people travel and policies in place. Booking with a travel agent helps smooth out the wrinkles of the daily changing policies and protocol in the travel industry. A travel agent saves you time and energy.
Erika is excited for this new adventure and would like to assist with your next adventure.

Contact:
***We try to get the whole team together whenever we can. Our agents who are First Choice Travel and Cruise's independent travel planners work from home and they are just as important to our company as the employees who work within our office.
We all agree that our success begins and ends with our great FCTC team! We attribute our continued success to our support network with all the experiences we share with each other and our clients. It helps to have great clients like we do!